WHO WE ARE
The latest craze in online gaming has nothing to do with playing with real money.
As a matter of fact, free to play and social slot games have been attracting more casino gaming players in recent years, but none are as entertaining or thrilling as the selection at Rainbow Reels. Each title has been carefully hand-picked by our team of experts, each with decades of knowledge in the iGaming industry under their belts. Together, they have created a library with exclusive free of charge reels and slots, all providing amazing accessibility and features, and an equally realistic casino-style experience.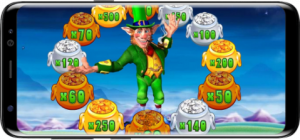 Our aim is to create an enjoyable site in hope that it will soon become the forefront and shining model of successful social casino gaming. We are on our way towards our goal, but first, we need to take you on an adventure!
Sign up and start playing – these titles are 100% free to play with no real money deposits required. Embark on a gaming experience like no other with high-quality graphics, exceptional sound effects, and smooth gameplay.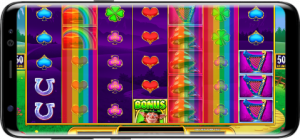 As previously mentioned, the team behind the design and creation of Rainbow Reels has plenty of years behind them, with most being frequent gamblers and having worked across similar areas in the business. Their combined skills have aided us to producing a top-notch platform which is easy to navigate and completely free to play. Enjoy a diverse compilation of fun-filled games and a personal gaming account which allows you save your progress on your favourite slots. Lastly, players do not need to worry about downloading any additional software onto their devices as Rainbow Reels is available via web browser.